The time is changing very rapidly especially the Jobs and Technical Sectors. In that time its not necessary that we should study that same Arts, Commerce and Science. Different Fields have new opportunities and way to develop your skills and Career. The Career have multiple of such options. One of them is Game Developer or Game Designer. If you like playing Games on Computers, Mobiles and Laptops then going in this field could a better option for you. As Game Designing got new Opportunities for Career Development. You will get to know what processes it involves and benefits of this opportunity.
Also Read – Future of Gaming Industry
The Game Developers and Designers are creating a latest trend in Gaming world. We must have noticed that daily thousands of games are released. These Games having different gameplay, storyline, Genres. They are played on different compatible devices.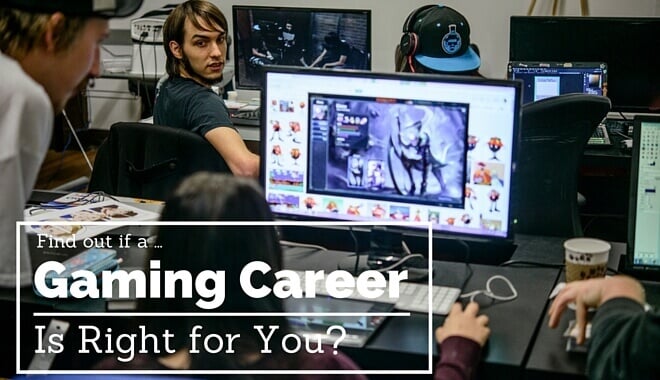 The Game Designing got new Opportunities for Career –
If you also wants to sharp your technical skills along with creativity, then make your career in Game Designing. Today's Youth are always interested in playing Games. They play all online games as its a good entertainment source. Along with playing, they express their own views on these games. Like how the game is created and what additional actions can be taken to make it more fun.
What is Game Designing ?
Game Designing is a long and thought-full process with a long range of creativity. In this Process, the professionals in a Team used their creative and technical skills to develop a Gaming Software. Game Development involves various different steps like –
Outlining the Concept
Character Designing
Documentation of Rules and Principles
Graphics Development
Cinematics
Now Using new techniques , the video games are being designed in 3D.
Check out :- Top Advantages of Gaming
GOOD CHANCES IN FUTURE –
" You can work in a Big Gaming Organisation as a Game developer, Game Designer, Game Artist, Game and Network Programmer, Script Writer or Game Tester. While in starting, as a Trainee your salary will be around Rs 10000-12000 which could rise up to Rs 70000 with the experience. " 
Important Courses for this Career – 
For making career in this field, take Computer Science in Intermediate/XII.
For Computer Programming, you can do courses like B.C.A or Btech(IT/CSE).
After Graduation you can do diploma in Game Designing or Gaming, video game design and development satisfaction.
Advance Diploma in Game Design
You can Choose any 2D or 3D platform and could work on their related applications.
Work Profile for Game Designing –
The Game Designing involves various steps:-
The order of steps starts from Arts Designing or Creation.
Then a comprehensive story is prepared in which Scripting, Character Sketching Objects, levels and background designing are involved.
Then a 3D portrait is created for this design on the Computer. In this step, the main focus is on the facial expressions or features of the character.
Now the sound effects, video recording and background music is prepared.
 Who can do Game Designing –
Graduated Students of B.A , B.Com , Science or any other stream can do this course.
Students just passed class 12 are also eligible for these courses. In Graduation, if a person had a technical background, then it makes more supportive for them.
Where you can find the job for Game Designing –
After developing your skills you can work online at home only.
You can develop a game and upload it on google play store.
It can earn money for you when any user download your game from play store.
You can start your own website and further starts freelancing.
You can even work through outsourcing.
In India, cities like Delhi, Bangalore and Hyderabad have a huge sector of Multinational Companies where game developers are needed. You can have a try in these companies. If you are confused with the career in any technical field, then the game development full of creativeness could be a better option.
Major Institutes of Game Designing –
Indian School of Gaming
G institute of creative arts
Asian institute of Gaming and Animation
Maya Academy of Advanced Cinematics
Global School of Gaming and Animation
ISAT Design and Media College
Picaso animation College
Online Courses are also available- For game developers online courses are available. Through which you can learn game developing while at home.
Websites having such courses –
Please follow and like us: